The Ultimate Guide to Tax Saving Strategies for  High-Income Earners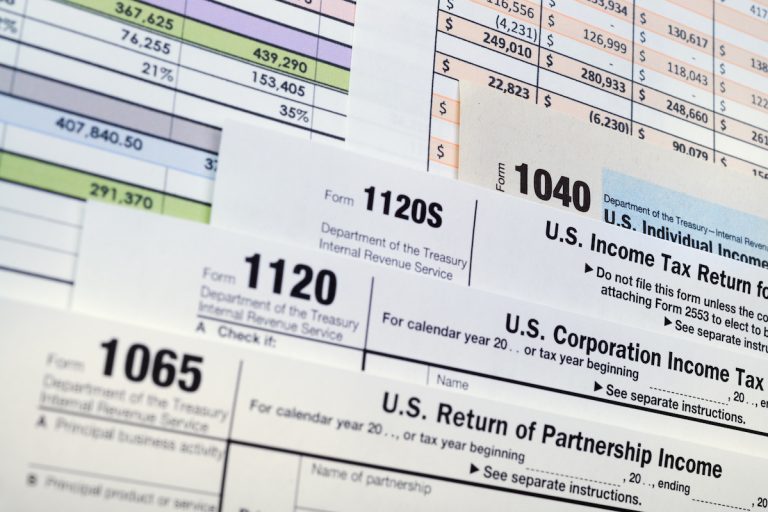 In today's complex financial landscape, high-income earners need seasoned guidance to navigate the ever-changing tax environment. Our Ultimate Guide to Tax Saving  Investment Strategies is designed to provide a comprehensive, straightforward, and direct resource. 
This guide pulls no punches and dives deep into crucial topics such as the potential for a 2023 recession, the need for real-world financial planning for wealthy individuals, and the intricate relationship between the IRS, tax attorneys, and high-net-worth taxpayers.  
In this Guide, you'll find the following chapters: 
Is a 2023 Recession Likely? – An in-depth analysis of the current economic landscape, focusing on how a potential recession could impact high-income earners and your investment strategies. 
Why Wealthy Individuals Need Real-World Financial Planning – A compelling argument for personalized and comprehensive financial planning tailored to high net-worth individuals. 
The IRS, a Florida Tax Attorney, & You – An exploration of the complex relationship between high-income taxpayers, tax attorneys, and the IRS, guiding you to navigate tax regulations more effectively.
How a Retirement Tax Planner Can Help High-Net-Worth Individuals Pursue a Comfortable Retirement – A deep dive into the essential role of a family office in pursuing a financially stable and comfortable retirement as a high-net-worth individual. 
Fiduciary Wealth Management: The Entrepreneur's Advantage – A detailed look at fiduciary wealth management and its unique advantages for entrepreneurs and business owners seeking to protect and grow their wealth. 
Family Office Financial Planning & Wealth Protection – An examination of family office financial planning and its importance in preserving and enhancing the wealth of high-income earners and their families. 
As fiduciary wealth advisors, ILG Financial aims to empower you with the knowledge and tools to make informed decisions about your financial future. With this guide, you'll gain access to the extensive experience of ILG Private Wealth's team. We remain dedicated to helping high-income earners navigate the complexities of tax planning and wealth management.  
Dive in and start taking control of your financial destiny today.
Chapter 1
Is a 2023 Recession Likely?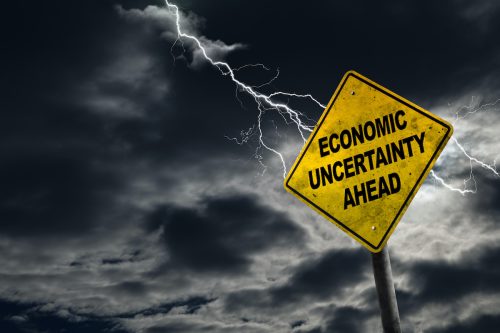 Recently, the notion of a 2023 recession has transitioned from an an object of ridicule to a sobering reality. As the economic landscape becomes increasingly uncertain, high-income earners must proactively safeguard their wealth. It is no longer a question of if
the recession will occur but when it will arrive and the extent of its impact.
With various economic headwinds such as inflation, trade conflicts, and geopolitical tensions, now is the time for meticulous, tax-savvy asset protection strategies to preserve your hard-earned wealth. 
The IRS looks to expand its role to ensure that all taxpayers, particularly those with higher incomes, pay their fair share. This expansion could lead to increased scrutiny and audits, making it even more crucial for you to work with a specialist. A seasoned  Florida tax attorney can help you navigate the increasingly complex tax landscape,  optimize your tax liabilities, and protect your assets from potential risks.  
How We Can Help: ILG is ready to help you navigate the increasingly complex tax landscape of wealth management in Florida and protect your assets from potential risks.  In these uncertain times, taking a straightforward approach to your financial planning is prudent and indispensable for securing your future.
Chapter 2
Why Wealthy Individuals Need Real-World Financial Planning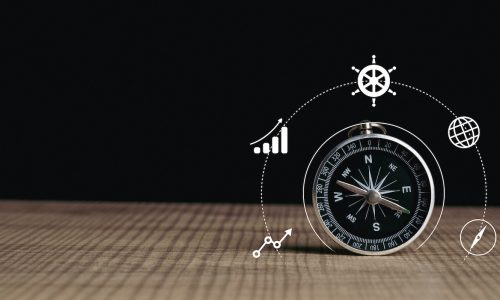 Inflation, reduced purchasing power, and market instability are relentless forces that constantly threaten the financial fortress of high
income earners like yourself. Unfortunately, even the sturdiest castle can be brought to its knees without the proper moat of real-world financial planning.
In other words, market fluctuations and economic shifts can erode your wealth, leaving you vulnerable to financial setbacks. This is why proactively designing and implementing a comprehensive financial plan can help to safeguard your wealth against these seemingly insurmountable forces.  
High-income earners are often blindsided by the tax liabilities incurred by inadequate asset management. With upcoming tax code changes on the horizon, engaging the family office insights of a tax attorney in Florida, such as ILG Private Wealth, is crucial to fortify your financial castle.  
How We Can Help: ILG Private Wealth can help you devise a unique comprehensive financial strategy to minimize liabilities and maximize tax-saving opportunities. This, in turn, can further fortify your moat, potentially protecting your financial future.
Chapter 3
The IRS, a Florida Tax Attorney, & You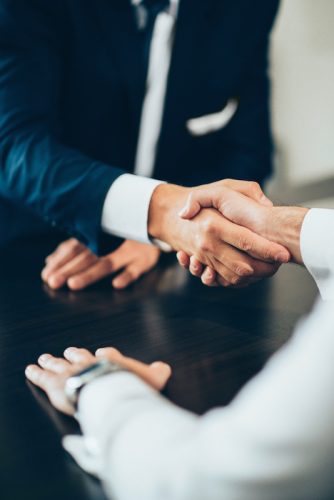 The IRS has the financially successful in its crosshairs, openly singling you out for audits to ensure that you're playing by their rules. As a high income earner, you're a prime target for scrutiny, making it crucial to have a tax specialist helping you navigate these treacherous waters.
Be a lion, not a sheep. Don't let the IRS dictate your financial destiny! Instead, take control of your assets with the help of a knowledgeable tax attorney specializing in asset protection strategies for high-income earners like yourself.
How We Can Help: Enter John Iannucci, a Florida-based tax attorney and the founder of ILG Private Wealth. He can help you equip yourself with right the tools by leveraging professional wealth management in pursuit of a more secure financial future.
Chapter 4
How a Retirement Tax Planner Can Help High-Net-Worth Individuals Pursue a Comfortable Retirement
John specializes in working with successful individuals and families, both retirees and those planning for retirement, to navigate the increasingly complex world of taxation and avoid overpayment. By employing a straightforward, direct approach that pulls no punches, he and his team at ILG Private Wealth work to help maximize your financial potential for a comfortable retirement. 
For high-income earners, proactive measures are crucial to preserving your wealth in today's economic climate. You may be able to experience a stress-free future, but only if you take the necessary steps now to safeguard your assets.  
How We Can Help: With a personalized strategy tailored to your unique financial situation, John and his team can help you minimize your tax liabilities, optimize your investments, and ensure that your wealth continues working for you.
Chapter 5
Fiduciary Wealth Management: The Entrepreneurs Advantage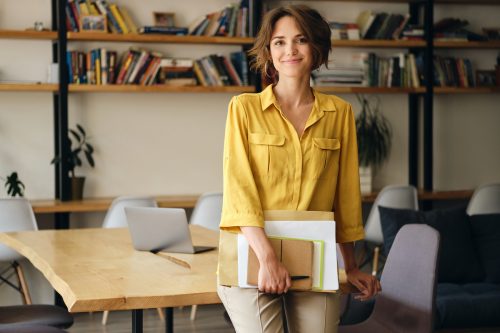 As a successful entrepreneur, you've worked tirelessly to build wealth through innovative ideas and strategic business acumen. You've earned the right to enjoy the fruits of your labor without being penalized by excessive taxation.
This is where professional fiduciary wealth management can provide a distinct advantage. By enlisting a tax-savvy firm like ILG Private Wealth, you can maximize the value of your hard-earned assets and minimize your tax burden, all while staying compliant with tax laws and regulations.The key lies in our comprehensive business financial planning (FP) approach, which focuses on your business finances and integrates your financial objectives. By leveraging applicable tax credits and deductions from your business and personal finances, we tailor a custom strategy to optimize your financial position.
How We Can Help: Our straightforward, direct, and no-nonsense approach ensures you get the most out of your wealth. You need a financial team that takes on the day-to-day issues of managing your money so that you can do what you do best- being a successful entrepreneur.
Chapter 6
Family Office Financial Planning & Wealth Protection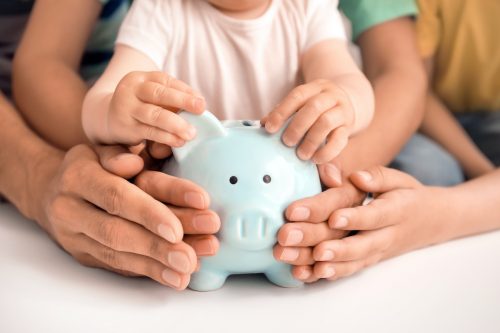 Family Office Financial Planning is designed to be fully comprehensive, ensuring that every aspect of your financial life is well-considered and expertly managed. High-net-worth individuals and families, especially, require a level of wealth management that goes beyond the typical offerings of traditional financial advisors.
As a successful individual, you need a trusted confidant and translator who can guide you through the complexities of wealth protection, market-weather-ready investing, and more. Your financial advisor should be the primary facilitator between you and other business professionals such as CPAs, estate attorneys, and other specialists.
They should always streamline communication, consistently ensuring that your financial goals are being met.
How We Can Help: We'll pull no punches at ILG, Inc when crafting a solid financial plan that keeps your best interests at the forefront. We will always be straightforward and upfront with you. Contact us to learn more.